Jitter bufferu in Zoiper
If the quality of your internet connection is not optimal and the calls are beause of this of lower quality, try to register your line to port 6699. Further info here (only in Czech).
Config

Accounts

select the account, for which you want to change the port

Host fill in sip.odorik.cz:6699

Save

Jitter buffer 300 ms for upload will be used for all incoming calls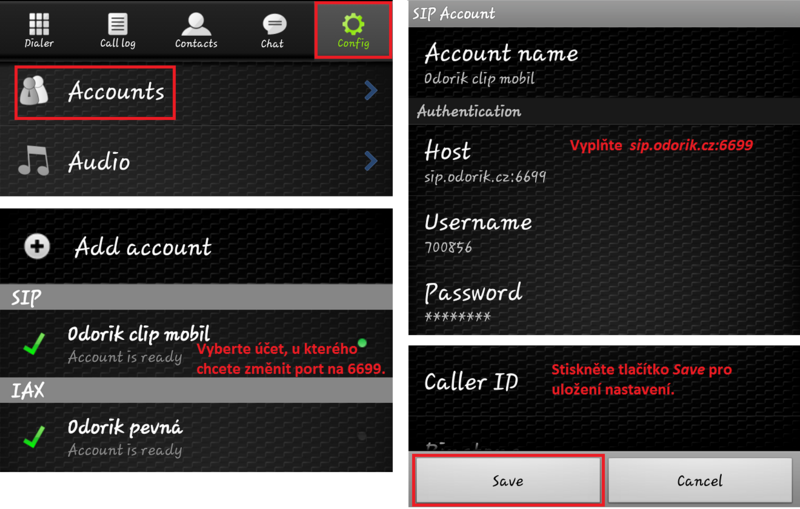 For the option of jitter buffer at the outgoing calls, it is required to set prefix *089 at the particular line.
Config

Accounts

select the account, for which you want to set the prefix for jitter buffer

select Number rewriting

tick Use number rewriting

select Rewrite international options and choose Other

fill in *089

Save