Návod pro nastavení Kerio Operator s Odorik.cz
Demo web v češtině:https://operator.demo.kerio.com:4021/admin/
Configuration → Call Routing and click Add SIP interface. This opens the configuration wizard.

Type a name for the interface. The name must not contain spaces or special characters and must be unique.

Select New provider.

The configuration differs for settings with one number or multiple numbers and for a SIP trunk with an interval of phone numbers.
Možné je využít jak připojení přes SIP trunk tak jen jednotlivé linky. Doporučuje keep alive na Kerio Operator nechat zapnuté. (a pokud je též zapnuté na vaší lince u Odoriku, tak u nás ji vypnout)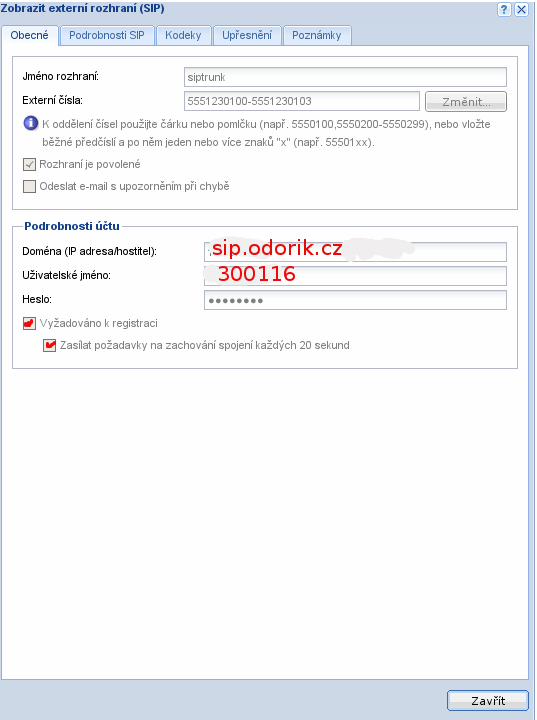 Je potřeba nakonfigurovat správný obsah SIP hlaviček. To provede následovně:
Configuration → Call Routing → Interfaces and routing of incoming calls.

Select a SIP interface and click Edit.

Go to the SIP Details tab.